D&D Heart Breaker
Sire: Intl' Champion Thevenet Quartermaster General
Dam: Thevenet Memorias De America
Whelped: 4/3/2012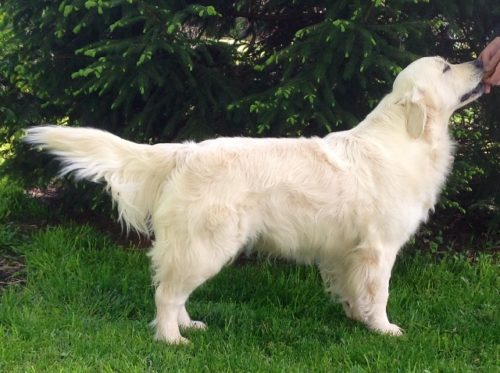 Ava Has been retired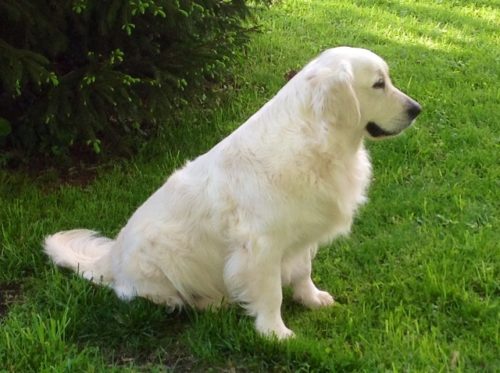 Achievements:
Ava is a sweetheart. She has so much of her mother in her. She has a nice thick coat, good bone and a great temperment. Nice dark eyes and skin pigment. She is getting ready to be shown in the ring 2013. We look for good things from her. This was the last litter between Deuce and Starr and I just had to keep a female with this fantasic pedigree.

Genetic information for Test20445 Deuce/Star
The COI (Coefficient of Inbreeding) is calculated up to a maximum of 12 generations. However, if a generation is found where fewer than 75% of the dogs in that generation are known, the calculation stops just short of that generation. So if all dogs are known in the 5th generation but only half of them are known in the 6th generation, a 5-generation COI will be calculated. For dogs with more than 10 generations of pedigree information available, a 10-generation COI is also calculated for comparison and statistical purposes.
The COI is calculated entirely from the pedigree information present in the database, so if there are inaccuracies in the pedigree, there will also be inaccuracies in the COI. COIs are calculated in batches about once a month, so the current COI may not reflect recent pedigree changes. Accuracy of the COI is not guaranteed. For information on what the COI figure means, see http://www.canine-genetics.com/relation.htm, particularly where it discusses the inbreeding coefficient. For a more complete discussion of genetic principles, visit the Canine Diversity Project.
| | |
| --- | --- |
| 10-generation COI | 10.73% |
| 12-generation COI | 15.11% |
Top 5 ancestors contributing to COI, in order of influence:
Pedigree of "D&D Heart Breaker"

Parents
GrandParents
GreatGrandParents
SIRE

Intl' Champion Thevenet Quartermaster General     

Ch. España OLIVER TWIST DE CAL ARANA

 WW'01,EW'99,02, Mult & IntCh,ChFr/Ger/Lux/Swi/VDH Paudell Pure Passion
Frula de Cal Arana
Quid Pro Quo De Ducado De Espinosa
INT CH, Ch de France Twenty Seven Charm du Domaine desRives de l'Erdre
Ch. Spain-Int.,MultiCH. Soul Music of Glen Sheallag

DAM

Thevenet Memorias De America

CH Thevenet Lord of the Rings
SPA/PORT/LUX CH. De Na Mora Hippy of the 70's
Justify My Love De Ducado De Espinosa
Imagine Me de Ducado de Espinosa
Ch.Spa-Lux-Inter-Rus-Ukr-Mold-Bielru-Cat-TRIALER Real McCoy Of Glen Sheallag
Onis de Cal Arana
Gallery for D&D Heart Breaker