NEWS
D&D SHEA GOLDEN GIRL
(Xanthos Mondriaan x D&D Dutchess of Cameo)
Shea and Rhodes have had PUPPIES
Puppies were Born June 28th
We Have 5 Boys and 3 Girls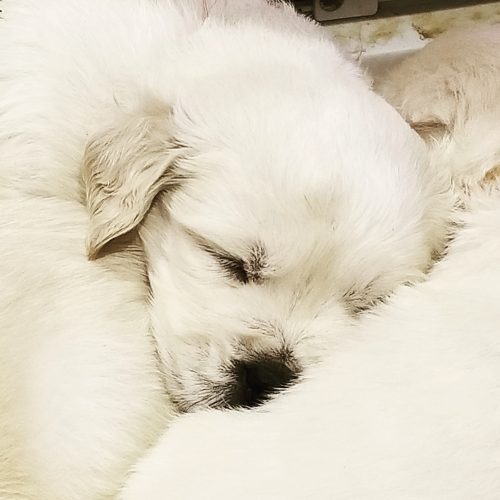 Puppies will be ready for their new homes August 23. We have 1 male and 1 female (pet only) reservations still open and are accepting deposits now.
Deposits : $500.oo   Due at pick up : $1500.oo      Total : $2000.oo              This is Rhodes, he is the Sire                                                                                                                    of this Beautiful Litter
Vet checked at 6 weeks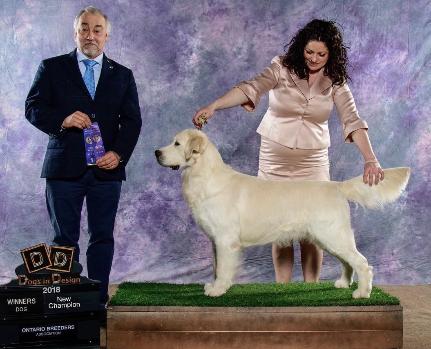 Puppies come with a 2 year Health Guarantee.
Puppy packs, with Food for 2 days with Coupons
Heart worm and flea meds. 1 mth supply
AKC paperwork
Stuff Toy
Guaranteed Love for the life of your pup.
Rhodes/Shea
(test breeding)
Pedigree:
D&D The LUCK OF THE IRISH
(Lawpark Once in a Life Time X D&D HeartBreaker)
Tilley will be Bred in early 2020
Misty Mt Highland Meadow
(Seasons Golden Celestial Crusade x Seasons Golden Vintage Grace)
Meadow will be Bred in early 2020
Glamour Gold British Breeze
           (B.B. King Oligarchia x Wind Lovin' Jewel of The Heart)   
                                                                                     Bree will be Bred in late 2020                              
                                                                       D&D Coco Channel 
                                                             (Xanthos Mondriaan x D&D Dutchess of Cameo)
                                                                                    Coco will be Bred late 2020